Course Contributors
Many people lent their expertise to developing the new PBi Placenta Encapsulation Specialist Training Course. PBi thrives on diversity and appreciates the dedication of many professionals who want to provide the most recent and accurate information to our students.
As PBiU expands its course offerings, this list will grow as well!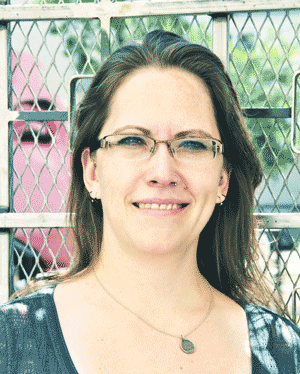 Jodi Selander
Jodi has always had an interest in mental health and wellness, and earned her Bachelor of Science degree in Psychology from the University of Washington, Seattle in 1999. After becoming a mother in 2002, that interest focused on postpartum wellness.
Jodi has been working with postpartum women for over 9 years. She is the Director of Placenta Benefits, an informational resource and training organization dedicated to natural postpartum recovery. She launched the first training course for placenta professionals in 2007.
Jodi has published numerous articles on postpartum wellness, including peer-reviewed research articles on human maternal placentophagy. She is a member of the Placentophagy Research Team at the University of Nevada, Las Vegas. She is also the author of The Postpartum Survival Guide, a guidebook for parents.
Jodi is a regular speaker at conferences on the subject of postpartum and teaches classes for parents and care providers. She lives in Las Vegas with her three young daughters.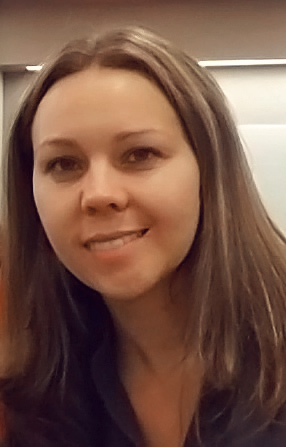 Sharon Young
Sharon Young is a PhD candidate in the Anthropology Department at UNLV studying biomedical anthropology. Her research focuses on maternal reproductive health and, more specifically, human maternal placentophagy. She has studied placentophagy with an interdisciplinary team of researchers for the past seven years and this work has been highlighted in university, local, and national media outlets including newspaper and magazine articles, and television and radio interviews.


Daniel C. Benyshek has more than 20 years of experience in medical anthropology. His research focuses on aspects of health and disease which are significantly affected by maternal nutrition. One line of research in this area explores key maternal dietary factors during pregnancy that are associated with the increase of obesity-related health disorders around the world.
Benyshek also studies the emerging practice of human postpartum consumption of the placenta and the potential health benefits and risks this practice may yield for both mother and child. Benyshek has authored numerous academic and professional publications spanning topics on diabetes, obesity, human placentophagy, and maternal nutrition and health.


Dr. Sharon Roth is a Doctor of Oriental Medicine in Las Vegas, Nevada. She has been in private practice since 1997.
"Learning Chinese Medicine, which stems from a different worldview than what most of us are familiar with, challenges our traditional way of thinking of and experiencing ourselves and our world. It is truly a holistic discipline, and so it integrates spiritual, emotional and physical health and requires me to constantly work on and within myself to maintain my own balance. I am so very lucky to be able to bring this incredibly useful, dynamic, beautiful art and science to people to help them better their own wellness and quality of life."


Jollina is an International Board Certified Lactation Counselor (IBCLC), a doula, and a Medical Student. She believes in the wisdom of the body and power of each woman's journey. She takes this understanding and combines it with the information of modern birthing, and layers it in as the heart and foundation of her classes. Jollina knows that it is an honor to serve families during their transition to parenthood.
Jollina lives in Las Vegas with her three young daughters.


Lauren is owner of AGROWing Belly in Baltimore, MD and the VP of Operations (US) for Placenta Benefits LTD. She is a User Experience Specialist/Usability Analyst for a large government agency, helping make websites easier to use for everyone. Lauren earned her BS from Towson (State) University in Elementary Education, a BS from Florida Metropolitan University (now Everett College) in Computer Information Systems and a masters degree in Human Centered Computing at University of Maryland Baltimore County (UMBC) in December 2011.
Lauren became interested in placenta encapsulation in early 2008 when her sister became pregnant, flying from Baltimore to Idaho to prepare her baby's placenta. While Lauren could not have envisioned doing placenta encapsulation before she had a child, after learning so much about it, she can't imagine NOT helping new mothers in this very special way. Lauren feels it is her mission to share her knowledge of the placenta so that it can help any women who are interested in its benefits.
Lauren lives in Baltimore, MD with son Evan.


Carmen Calvo, owner of The Nurturing Root, and Placenta Encapsulation Specialist® in Baltimore, MD, began helping postpartum mothers in 2011 shortly after the birth of her second baby. Carmen has been providing placenta prints since that time and has experience with with a variety of media. Over the years, Carmen has served hundreds of postpartum women and teaches Birth Boot Camp.


Jereka is a Placenta Encapsulation Specialist® as well as the owner of Wombmart, providing placenta encapsulation services to families in and around Charlotte, Greensboro and Raleigh, North Carolina. She has a Bachelor's degree from the University of North Carolina at Chapel Hill in Environmental Studies with a concentration in Health and Human Ecosystems. Formerly, she worked as an inspector in the government sector insuring environmental health and water quality but now is a full time work-at-home mom and a full time encapsulator. She has written several articles and blog posts about the benefits of placenta pills, the importance of hiring a certified specialist, the importance of having your placenta prepared in your home, and many other subjects related to safety and sanitation in placenta encapsulation. She is also on the PBi administrative team.
Jereka became interested in placenta encapsulation and postpartum health after experiencing PPD following her first birth. After having tried placenta pills following her second birth, Jereka began to offer this service to mothers in her community. Since 2010, she and her team of specialists have helped nearly 400 families to have a happy postpartum. During this time, she has found different ways of benefiting from the placenta during the postpartum phase including the use of broths and tinctures.
Jereka lives in Greensboro, NC with her husband and young sons.